Macnica Cytech Offers one-stop ODM service
Because of years of product series' R&D and mass production, Macnica Cytech is experienced in schematic design, PCB production, BOM management and testing, as well as production. The company is also developed in different aspects. It possesses production experience and excellent management team, which could provide professional electronic product ODM service to customers. Macnica Cytech now officially offers one-stop ODM service, and hopes to become customers' reliable partner. The company will utilize its best technique and products to help customers create outstanding product quickly and efficiently.
Advantages of one-stop ODM service
Macnica Cytech's R&D team owns reliable technique platform and rich knowledge to support R&D services like new product design and hardware design.
Apart from outstanding production and testing capacity, Macnica Cytech also has around 30 senior FPGA engineers, who are experienced in logic algorithm design, development and debugging of high-speed interface and SOC.
Complete supply chain system facilitates efficient communication with supplier, which contributes to quotation process and flexible material allocation.
In order to ensure the quality of production, quality control team monitors the production process based on ISO9001 & ISO14001 standards, and tests materials and finished products according to customer's standards.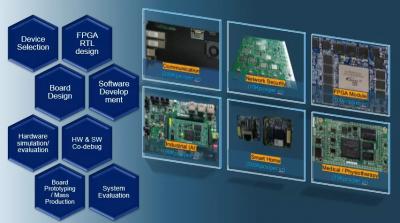 One-stop ODM process
Through Macnica Cytech's one-stop ODM process, customers could introduce their cost-effective products to the market efficiently.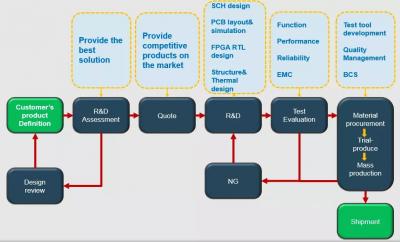 Macnica Cytech could assist customers in hardware design, develop and production, including programing by demonstration, device selection and quotation, schematic diagram and PCB design, component assembly and commissioning, material management, and mass production. Customers only need to focus on design and development of software and system. Customer could also purchase finished boards from Macnica Cytech.
Applications of ODM one-stop service
Macnica Cytech's extensive experience in various aspects (communication, cloud storage, network security, industrial and medical, etc.), contributes to its capability for ODM service. The company provides products for wireless/ wired communication equipment, server , disk matrix, cloud storage, accelerator card, 100GE, radar, medical and security, etc.
Successful cases of one-stop ODM service
Accelerator card based on Stratix10 TX110 Intel5G
Specification from Intel, main chip: 1ST110EN2F43E2VG. Macnica Cytech one-stop ODM platform completed the design, ebugging and production of the hardware platform. 
Main performances:
-    FPGA: Intel Stratix10 TX110 FPGA (1E+1H tile)
     Quad-A53 HPS
-    16Gb DDR4 RAM, 32MB Flash
-    1 QSFP interface speed could reach 100G (4X25G)
     2 SFP interface supports 10G/25G
-    PCI Express (PCIe) x 16 Gen3 interface
-    1588 PTP, GPS clock signal, hard ethernet MAC, CPRI FEC etc.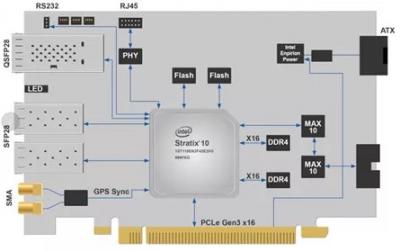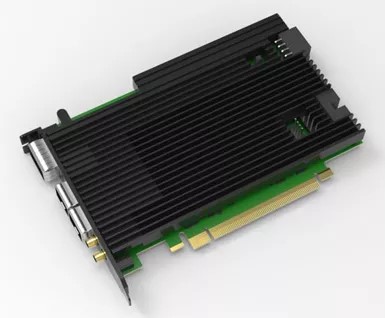 SoC board based on Stratix10 SX 280
Specification from customer, main chip: 1SX280LU2F50E2VG. Macnica Cytech one-stop ODM platform completed the design, commissioning and production of the hardware platform.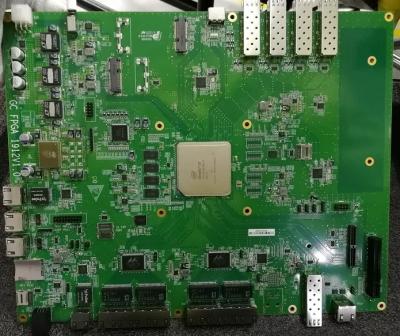 Macnica Cytech's one-stop ODM platform could customize, design and produce cost-effective hardware platform products for its customers.
For more details about Macnica Cytech's one-stop ODM service, please contact the company's regional offices, or send emails to stonemao@macnica.com .