Macnica Cytech Limited was established in 1998, which is among the fastest growing distributors of electronic components in Asia region. Headquartered in Hong Kong, it has more than 30 regional offices or contact points, spread across China and Pan-Asia regions. Macnica Cytech specializes in technical support, demand creation, as well as meeting global supply. The Company's objective is to provide high quality and up-to-the-minute specialized technology that satisfies every customer's requirements. Macnica Cytech Limited joined MACNICA, Inc. in 2008.
Macnica Cytech possesses an experienced R&D team that developed various solutions, including industrial control applications, RF solutions etc., to cope with different needs of customers. Besides, the professional engineers keep close contact with customers to provide reliable technical support.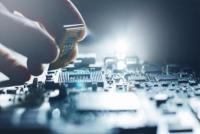 Macnica Cytech works closely with international high-end semiconductor brands and understands the trend of technology industry, in order to bring high-quality products and the latest technological information to customers. Moreover, Macnica Cytech introduced self-developed module and development board etc. to the market. For more product information, please leave a message on "Contact Us" page.
MACNICA, Inc. was founded in 1972 in Japan. Throughout the decades, the group has developed its branches globally, i.e. Asia, Europe, North America and South America. With the slogan "Co.Tomorrowing", MACNICA, Inc. will create new value with technology to contribute to the future.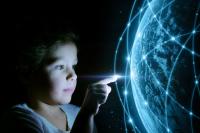 To learn more about MACNICA, Inc., please visit the official website: www.macnica.co.jp/en/company/