Infineon's XMC4300 Microcontroller series could reduce the complexity and cost for EtherCAT implementation. XMC4300 Microcontrollers have EtherCAT communication function. The product is developed for industrial applications which require cost-effectiveness, design flexibility, connectivity and real-time performance. Target applications include factory automation, industrial motor control, I/O module and robotic equipment. 
Refer to the graph below for XMC4300 Microcontroller internal structure: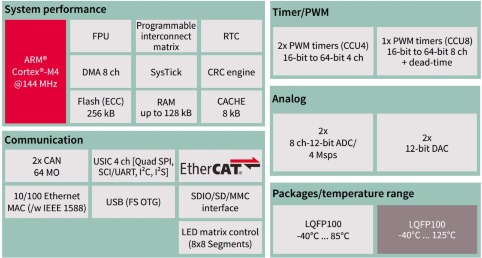 Macnica Cytech released "EtherCAT slave + FOC" solution, with EtherCAT slave implementation on a basis of XMC4300, and the implementation of FOC servo motor current loop control by Intel PSG MAX10 application. Refer to the graph below for the system diagram: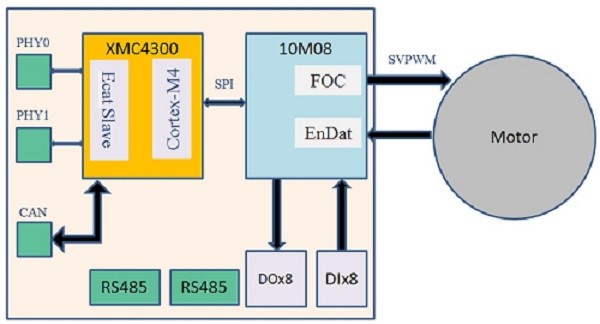 Macnica Cytech could provide reference system board for customers to test and evaluate. The solution facilitates customers for quick prototype design. The development board supports interfaces as below: 
EtherCAT Slave x2
USB-> UART
CAN, RS485
DIx8, DO x8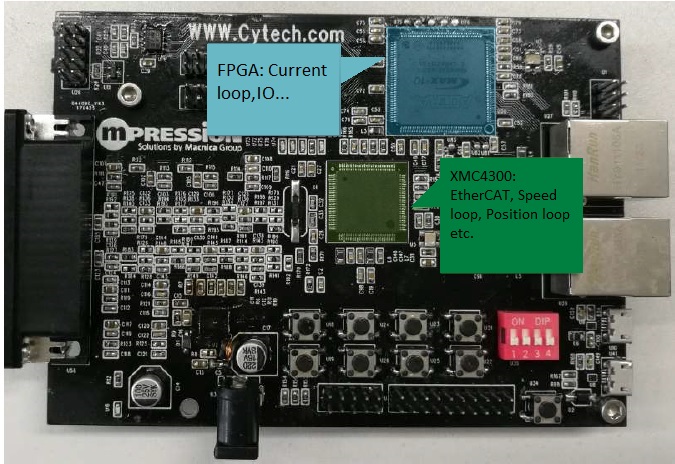 "EtherCAT slave + FOC" solution has been applied by outstanding CNC machine tool customers in the country and mass-produced.
---
For details of Macnica Cytech's products and solutions, please contact the company's regional offices, or send emails to stonemao@macnica.com. You may also follow Macnica Cytech's WeChat official account to leave messages, or leave messages through the company website: https://www.cytech.com/
Macnica Cytech's WeChat official account: